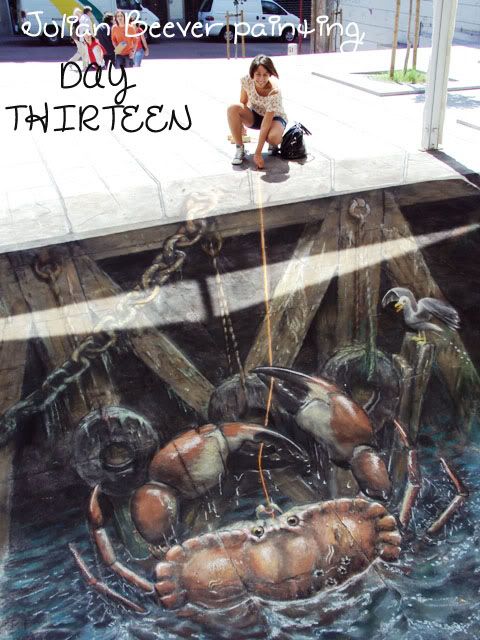 Day 12: Tee - Zara

Day 13: Tee - Zara, DIY Shorts, Bag - Segue, Shoes - Converse
Credevate che vi avrei ossessionate per mesi con le foto delle mie vacanze?
Vi tranquillizzerò: queste sono le ultime. E ritenetevi fortunate di averne viste 14 di quasi novecento, lo stesso non può dire la mia famiglia!
Did you think I would have obsessed you for months with my holiday photos?
I'll calm you down: these are the last ones. And consider yourselves lucky to have seen 14 of almost nine hundred photos, my family can't say the same!
Ah come sono triste che le vacanze siano finite...
In vacanza non faceva così caldo da starsene tutto il giorno in brassière e shorts e tuttavia soffrire (non sto scherzando), in vacanza ero sempre con

monsieur

(e non immaginate quanto sia divertente!), in vacanza il problema più complesso era quale monumento-parco-museo visitare e contemporaneamente trovare tempo per lo shopping.
Ah I'm so sad holidays are over...
On holiday it wasn't so hot to wear brassière and shorts all day and still suffer (I'm not joking), on holiday I was always with
monsieur
(and you can't imagine how this is funny!), on holiday the most complicated problem was what monument-park-museum visiting and finding time for shopping at the same time.
Probabilmente sopporterò il fatto che le vacanze siano finite quando il termometro esterno scenderà sotto i 25° (e se quello in casa è fisso sui 30° la vedo davvero dura!).
Buon rientro a tutte!
Probably I'll put up with the fact that holidays are over when the outside thermometer will fall under 25 degrees (and if that in my home is fixed on 30 degrees it will be very hard!).
Good come back to everyone!