On va commencer con il mio reportage dal sud della Francia, il tema bollente lo conoscete già: la moda.
Sono qui da una settimana o poco più, il clima è tremendo! Vento gelido (fortissimo!!) e temperature polari, ciononostante le francesi sembrano non notarlo.
Regola n°1: dimenticate i calzini. E le calze. E tutto ciò che possiate immaginare utile per riscaldare i vostri piedi. Le francesi indossano ballerine, décolletées e slingback come se fosse maggio anche quando il termometro rasenta lo zero. E le stringate? A piedi nudi, ça va sans dire.
Intanto io ho comprato un paio di guanti...
On va commencer with my reportage from the south of France, you already know the hottest theme: fashion.
I've been here since last week, the weather is terrible! Freezy (wild!!) wind and polar cold, nonetheless every French girl doesn't seem to notice it.
Rule nr.1: forget your socks. And tights. And everything you could imagine as useful to warm your feet. French girls wear ballet flats, pumps and slingback shoes like it was May even if the thermometer is close to zero. And brogues? Barefoot, ça va sans dire.
Meanwhile, I bought a pair of gloves...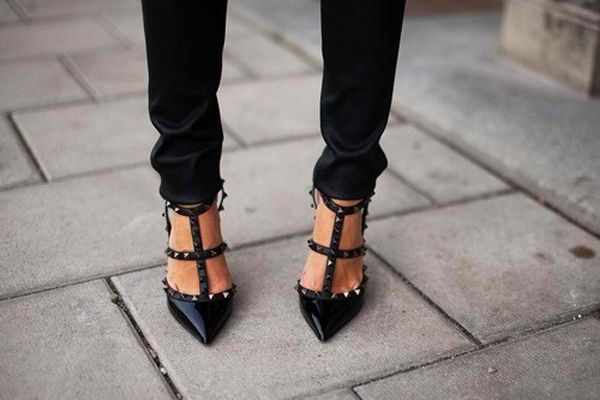 valentino "rockstud" shoes via bestin.ua